This post is obsoleted.

Archived contents ...

Update:

If you are using JoeQuake for the first time, it is HIGHLY recommended that you copy your CONFIG.CFG in your Quake\id1 folder and copy it to your Quake\JoeQuake folder.

If you don't do this, you can't get to the console through the usual route, but there still is a way ...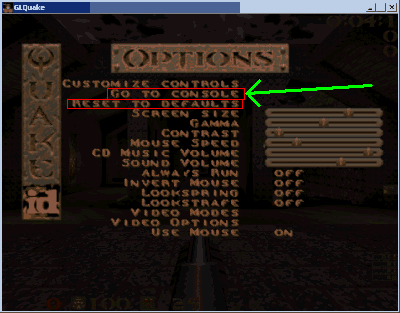 You can go to options and the goto the console (green arrow) or even better ... do the reset controls and the tilde key will again be bound to "toggleconsole".
This is a little awkward, it would be better if the "~" key were bound to toggle-console if no config is present, but all versions of Quake do that, the only difference is that JoeQuake isn't looking for your config in the traditional place.